After the global pandemic, Covid 19, we all understood the importance of online banking, UPI payment apps, regular sources of income and especially savings. At that time, most of us were struggling with our jobs and were relying on our savings. We never know what could happen in future. Hence, we should be prepared for everything, even to phase any future financial problem. To save ourselves from future problems, investments and savings are very important.
The money we invest in various forms like FDs, shares, buying land or investing in gold will work as our future savings. Another option to save money for your future is opening a savings account. By opening a savings account, we achieve financial security for the future. It is considered one of the most effective, simple and convenient ways to save money by earning interest and building wealth over time.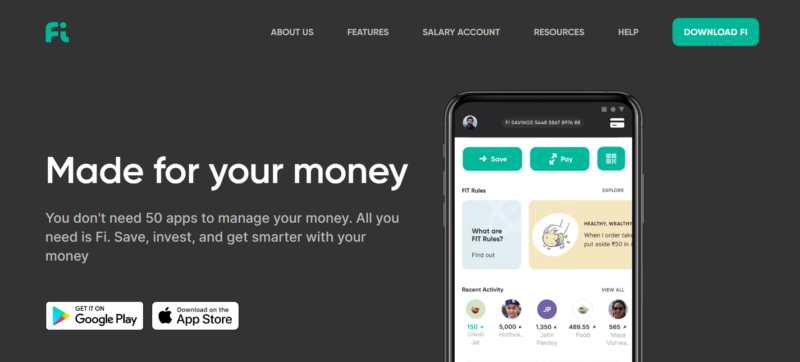 This blog will learn about the power of opening a savings account. So let's get started.
1. Provides safety and security
Keeping your money in a savings account is the best way to keep it safe and secure. Instead of keeping your hard-earned money at home, you can keep it in the bank, get the security provided by banks, and get access to it through UPI payment apps.
2. Earning interesting
Another useful benefit of opening a savings account is earning more profit and interest by keeping your money in the savings account. The interest rate might be low, but even a small change or increase in amount by the interest add up over time can make a big difference. Some savings accounts also offer high returns or higher interest rates. Hence it is important to do your research before choosing any bank.
3. Limited withdrawals (helps to save money)
A savings account not just helps you to earn more interest, but it can also help you to save money. Unlike your current account, which can be used multiple times to withdraw money or make transactions, a savings account has a limited number of monthly withdrawals. This will stop you from spending excess amounts on your savings. So, you can easily withdraw your money from your savings only when you need them the most through an UPI app.
A savings account provides various financial benefits that would be helpful for you in the future. Therefore, checking various factors before opening a savings account becomes very important.
First, check the convenience of payment and another facility of the bank. Before opening a savings account, always look for a bank with multiple networks of ATMs and branches. It makes it easier to access your funds and manage your account.
Next is to choose a bank that offers competitive interest rates. Before opening a savings account, you must check the associated fees, like monthly maintenance or minimum balance requirements. Some banks also offer incentives for opening a savings account for the first time.
With growing technology, it has become much easier to open a savings account, even through your mobile and enjoy its benefits. Hence, it is advised to check all the benefits and limitations of the banks before choosing to open a savings account.